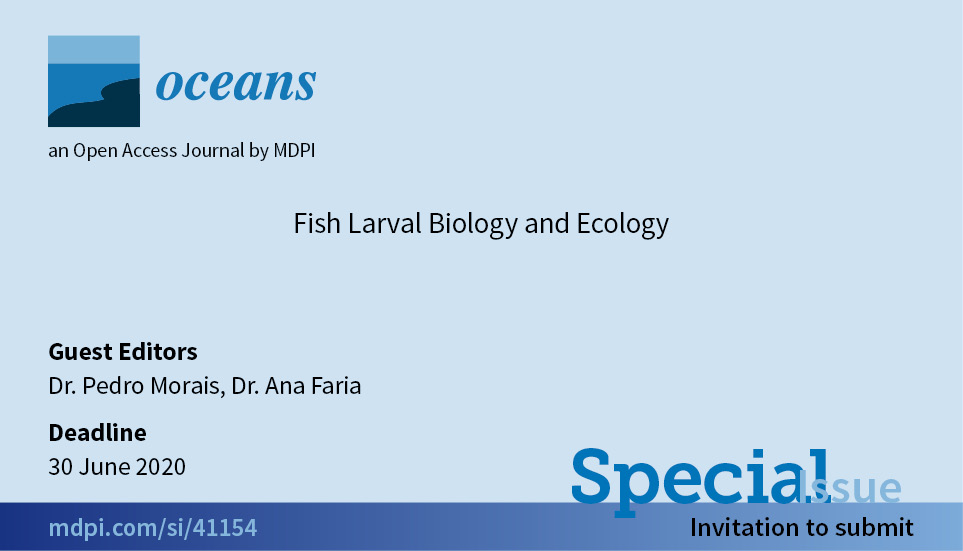 You are invited to contribute to a special issue on Fish Larval Biology and Ecology for Oceans.
Oceans is MDPI's new journal and will be Open Access during 2020 – no publication fees will be charged.
The deadline for submissions is June 30, 2020. However, interested contributors who require more time can contact guest editors to discuss an arrangement.
Don't hesitate contacting guest editors Ana Faria ([email protected]; www.amfaria.com) and Pedro Morais ([email protected]; www.pedro-morais.com) for any inquiry regarding this special issue.