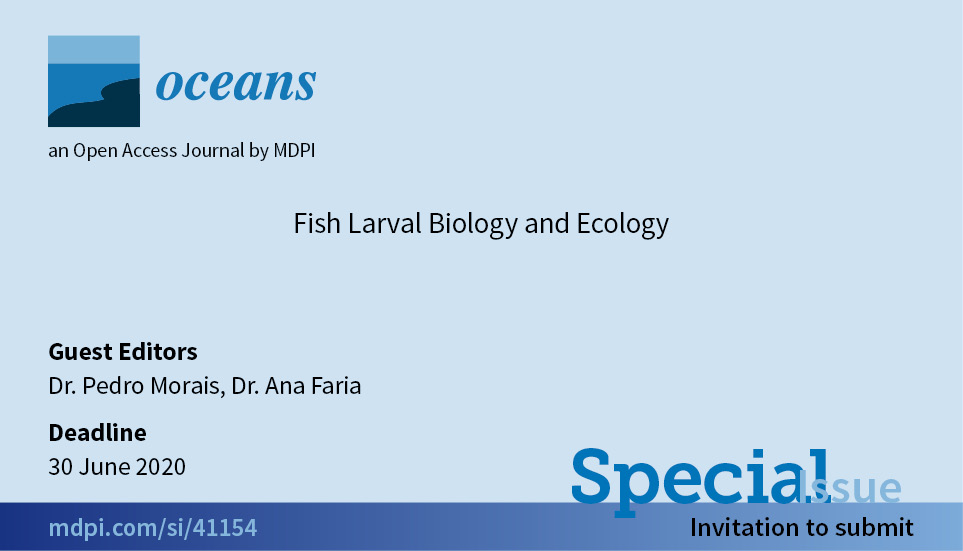 You are invited to contribute to a special issue on Fish Larval Biology and Ecology for Oceans.
Oceans is MDPI's new journal and will be Open Access during 2020 – no publication fees will be charged.
The deadline for submissions has been extended to September 30, 2020. Don't miss this opportunity!
Don't hesitate contacting guest editors Ana Faria ([email protected]; www.amfaria.com) and Pedro Morais ([email protected]; www.pedro-morais.com) for any inquiry regarding this special issue.